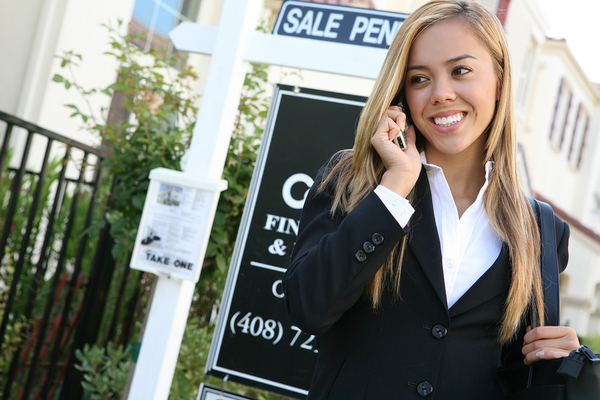 More younger people are becoming real estate agents.
The National Association of Realtors has released a report saying that the age of real estate agents is getting younger. The 2016 survey that queried 150,024 members of the association showed that more young individuals are entering the profession when compared with previous years. Younger people are finding that real estate is an exciting profession and one that is rewarding both from a financial and personal standpoint. After initial licensing, real estate education requirements for relicensing vary from state to state, so checking early what the requirements are in your state is a good idea.
Younger Realtors Have Relatability
Relatability can be an important factor when selling property. Since a first-time homebuyer's age is an average of 31, and these younger home buyers represent 32 percent of all first-time buyers, becoming a real estate agent at a younger age can be an advantage when working with this age group.
New Overall Demographics Revealed
The survey made note of changes involving age and experience along with others. In 2015, 41 percent of realtors polled were 60 years of age or older while only two percent were 30 or younger. This year, by contrast, only 30 percent were 60 and older, and the percentage of the younger group rose to five percent. Overall, the average age of realtors dropped to 53 in 2015 from 57 in 2014. In addition, the experience level fell from 12 years in 2015 to 10 in 2016.
The report also points out that women aged 53 with experience selling real estate for the previous 10 years are most common. In fact, 62 percent of realtors are female. Demographics also point to the typical realtor as one who is married (70 percent), owns his or her own home (81 percent) and sells real estate as their only job.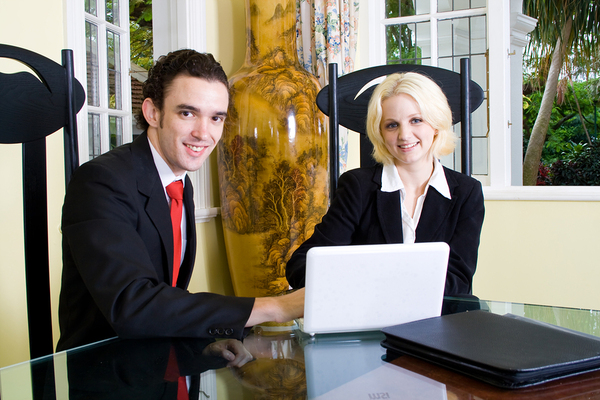 Continuing education increases knowledge among young realtors.
Experience Levels Vary
According to CNBC, the number of realtors in 2016 is 1.2 million, a number that varies from a high of 1.3 million before the downturn in the economy to one million in 2012. This growth is largely due to the influx of millennials into the profession. NAR notes a correlation between age and experience with younger members having one year or less while older realtors have 12 to 16 years in the business. The median experience level is at about 10 years.
Income Levels Vary
The average income in 2015 for all realtors answering the survey was $39,200. In terms of income, experience counts. Realtors who have been selling real estate for a minimum of 16 years actually saw an increase of $4,600 in their yearly income from 2014. Conversely, members with a maximum of two years' experience earned $600 less in 2015.
Time Management Is Important
For younger realtors, learning time management skills is important. Although client interaction is the bedrock of success, letting yourself be bogged down is not productive. Commitment to becoming the best realtor you can be means learning the most you can daily.
Studying Online or Through Correspondence Courses
Realtors are busy people. Although it is possible in some areas to take classes to complete the requirements for license renewal, it can be easier to complete real estate education requirements by using a preapproved provider.
PDH Academy offers preapproved continuing education classes for realtors in numerous states through either correspondence or online courses. Correspondence courses are sent in the form of booklets, while a licensee can access our online courses with a laptop, tablet, iPad, iPhone or Android. When a licensee successfully completes a course, he or she will be provided with a certificate of completion. In addition, in states where it is allowed, the appropriate board will be notified. We offer phone support for any questions or needed assistance and offer group discounts. If you are looking to complete your real estate education requirements for relicensing, contact us for more information.