Many professions require those in that field to complete continuing education such as teachers, engineers, and realtors. There are many reasons for a real estate licensee in Florida to have a well-rounded education. From increased sales opportunities to keeping up with real estate law, the more education a licensee has, the larger the market for his or her skills. This includes taking real estate continuing education courses to increase knowledge.
Increasing Home Sales
The National Association of Realtors reports that sales increased by 6.3 percent in April over April 2015 and marks 50 months in a row of gains year after year. Of the properties sold during the month of April, 45 percent sold in less than one month. In addition, Freddie Mac states that the housing market is in the best condition it has been since 2006 because of low-interest mortgage rates, increasing home sales and new construction. Housing sales are expected to increase steadily, and this bright future in sales makes it a good idea to think about going into the field of real estate or renew a current or lapsed license.
Millennials Are Purchasing Homes
Millennials entering the housing market now comprise 32 percent of housing sales and 68 percent of those purchasing a home for the first time, according to the National Association of Realtors. In addition, a survey conducted by TD Bank among 1,002 adults, showed that almost half the millennials surveyed intended to purchase a home within the next two years. Millennials are also in the market for fixer-uppers so they can customize their homes. This offers opportunities to sell properties that might be rejected by other, older clients. With this influx of younger people becoming homeowners, it increases a licensee's client base and resulting income.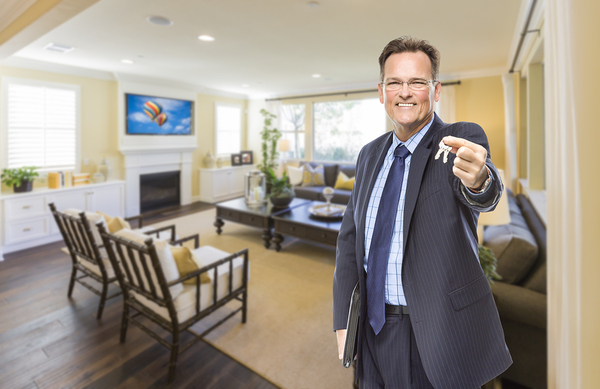 An increase in knowledge can lead to new areas of expertise.
It's Easy to Complete Required Education Courses in Florida
Licensees certainly remember the days of real estate continuing education when they had to sit in a crowded room or travel some distance to complete the educational requirements for relicensing at a scheduled meeting place. This could interfere with appointments and be subject to adverse weather conditions. However, in many states, a licensee now has the choice of taking preapproved courses either by correspondence or online. These convenient ways to study free a licensee to study in any location and whenever it is convenient.
Educational Courses to Develop a Niche
Niche realtors, those who specialize in certain market segments or special characteristics such as green technology in the home, can benefit from educational courses to increase their skills. Thanks to the broad range of topics offered in realtor education, licensees can study what interests them and complete educational requirements at the same time.
Real Estate Sales as a Business
When operating a business, it is important to keep up with the latest trends, laws and regulations as well as learn new ways that can help a business grow and be successful. Real estate licensees benefit from learning updates in real estate law and taking courses that can help a realtor deal with unforeseen situations.
Taking Real Estate Continuing Education Courses in Comfort
PDH Academy offers a preapproved complete 14-hour package of real estate courses needed for license renewal in Florida, including the mandatory core course, in your choice of correspondence courses or online courses that are accessible with your tablet, iPod, iPhone, Android or laptop. Once completed successfully, we notify the Florida Real Estate Commission and provide you with a copy of the certificate for your own records. With email and phone support and preapproved study courses for multiple states, PDH Academy offers a comfortable and convenient way to complete relicensing requirements at an attractive price. Contact us for more information about Florida education courses.