It might not seem like a contentious issue on the surface, but there are actually many issues surrounding the placement of real estate signs. Even veteran real estate agents are not always sure where to put signs sometimes, and a lot of it is based on guesswork. Still, there are some practices most agents consider to be typical. It all comes down to what kind of property you are considering for sign placement.
Private Property
The general consensus is that you cannot place a real estate sign on private property without permission. If you leave your sign on private property without permission, it may very well be discarded by the owner of the property — and this could be totally legal.
Public Rights of Way
Some areas are considered public rights of way, even if they are located in front of a residence. In cases like these, the decision whether or not to ask for permission can be difficult.
It is important to remember that city codes and neighborhood associations differ from location to location. Some cities allow for real estate signs to be situated in these areas for certain days and times. For instance, you may be able to place the sign on Friday at 4 p.m., but not Sunday at 12 p.m.
Public Property
Some locations are hard to decipher. A patch of grass might technically be in front of a home, but the land could belong to the city. Generally, you should always do your best to ask permission before you place a sign in a situation like this.
If it appears that the residents of the home are not there, most real estate agents consider that it is okay to place a sign on public property.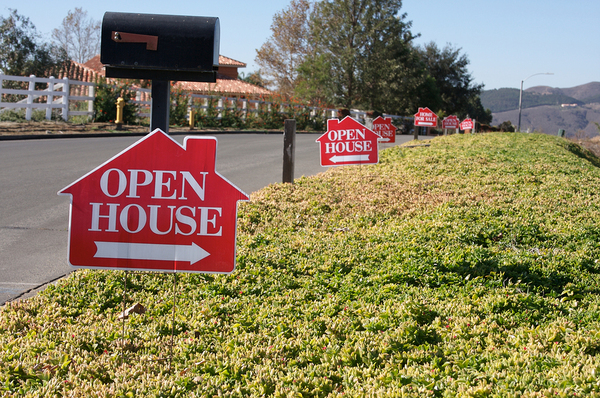 Public property? You are usually free to place a sign.
Property Owners
If you find a real estate sign on your property, you have several options. While it may be considered fine for you to remove the sign, it is often much more helpful to get in touch with your neighbor or the real estate company. Together, you can work out a way to display the signs and sell a home without disturbing anybody.
Ultimately, it is your goal to sell the home. The location you choose for your sign needs to be prospective for several reasons. You want it to be seen, but you also do not want to sabotage your chances of selling the home by placing the sign somewhere a homeowner may choose to get rid of it.
Do you still have questions about how to place your signs? Contact us for more information about real estate best practices.