Each year, real estate agents look for new ways to become more effective sellers. Sales is just one part of the job, but it is one type of skill that so many agents struggle to build expertise in. Becoming a better real estate agent calls on you to develop a variety of skills, from social media use to multi-tasking at those tricky open houses. Think you could be better? These tips will help you increase your business.
1. Use Social Media to Grow
As a method for finding referrals, social media is a great help. You can ask clients to tag you in relevant posts or to write testimonials on your Facebook page, for example. You can also simply post about the upcoming open houses for the day, or ask a question to which your clients will respond with a simple answer.
2. Use Open Houses as a Chance to Shine
Every open house offers you the chance to strike up conversation with potential clients. You can easily find details to talk about when you pay attention to the way open house visitors are dressed or the topics they are most concerned about. Learning how to "read" people doesn't come naturally to most, but the best way to become better at it is to practice.
3. Use Text Messages
A text message can demonstrate that you are serious about getting in touch, and it is becoming a much better form of communication than email for realtors. Part of the reason for this is that text messages arrive quickly and require fewer barriers to read than email, at least in most cases. You increase your chances that your message will be read when you send casual reminders via text.
4. Learn Communication Skills
In a time sensitive industry, your communication skills need to be on point. This includes both speaking and listening. You cannot properly communicate if you are great at speaking but fail to hear exactly what your clients are asking for.
5. Understand Search Engine Optimization
As a real estate agent, you likely already have a website, but are you ensuring that it is pulling its weight? Is it working for you? One way to know this is to track its Google analytics and to use keywords effectively, garnering the most efficient amount of traffic to your website.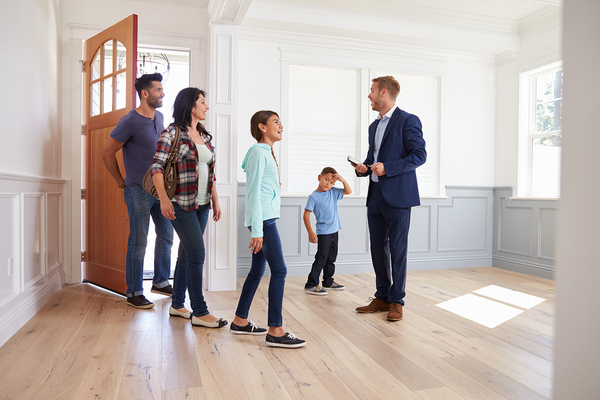 The work you do could help a new family fall in love with a home.
6. Consider Finding a Mentor
Mentorship can be incredibly helpful for those who are still new to the industry. There is little about real estate that a veteran in the industry cannot tell you, and finding that right mentor may be as simple as asking around the office for some suggestions.
7. Don't Give Up on Continuing Education Courses
The key to learning more about trends in your industry is through continuing education courses. In fact, they may even be mandatory in your state. For this reason, it is absolutely essential that you take these requirements seriously. You never know how the information you learn in these courses will shape your future in the industry.
Contact us for more information about taking courses and improving your work as a real estate agent.