When you work as a real estate agent, you rely on the Internet to help you garner leads for your homes. What many real estate agents and prospective agents do not realize is that establishing a blog is one of the best marketing tools at their disposal. Best of all, setting up a blog is simpler than it may sound. These steps will get you started with one of the best (and most affordable) marketing techniques available.
1. Develop Your Real Estate Brand
It is always a good idea to begin exploring a niche early on. If you have specialized knowledge or experience in an area, focus your blog on this part of the industry to reach out to those you want to work with in the future. Perhaps you specialize in high-end condominiums or low-cost eco-friendly homes.
The niche you establish is part of your brand. So are your name, slogan, logo, and other aspects of your company's personality. In building your own blog, you must find new ways to reach your targeted demographic.
2. Set Up Your Blog
One of your first steps is to select a hosting provider for your blog. There are free options and paid options, but each website offers a unique plan. You can use platforms like WordPress for free with any normal hosting provider, and you can also purchase a URL.
3. Give Your Blog a New Look
Visual appeal is essential to reaching your target demographic. It extends beyond the logo you use. You also need to customize your header and the colors of your webpage. Your readers will begin to associate you with this color scheme, logo, slogan, and other details you present. A professional look is important, so make sure that you use colors, like white, red, and blue; colors that evoke trust and authority in your readers.
It is also essential that you create a website that is responsive for smartphones. So much of housing market research is performed on phones, and you certainly do not want to prevent possible clients from finding you.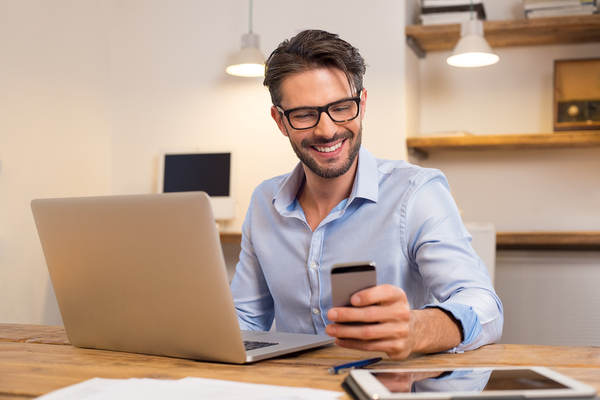 4. Develop Content for Your Real Estate Blog
Not sure what to write about on your new blog? There are plenty of topics to start with. For instance, you may want to work in some descriptions and explorations of local neighborhoods your business covers. Not only does this provide appealing content, but it also helps to optimize keywords for your blog and demonstrate that you are an authority.
Other topics about real estate to explore include providing insight into the buying or selling process for those who are new. You can also explore topics like homeowner's insurance and appraisal. You might explore topics about the local market or cover upcoming open houses for your properties.
Creating a blog is just one more step in the process of establishing yourself as an authority in your local real estate market. Contact us for more information about building skills that will benefit your practice in the future.