Embarking on a new career in real estate in Kansas may involve a number of steps, but it also offers you tremendous advantages. Becoming a real estate agent gives you freedom to set your own professional pace and it can also provide you with a challenging, financially rewarding career. Taking these steps ensures that you will get started in your new career swiftly.
Basic Real Estate Requirements
In order to apply for a real estate license in Kansas, you must be at least 18 years old and have a high school diploma or GED. You must also go through a background check via fingerprinting.
Pre-License Education for Kansas Real Estate Agents
To work as a real estate salesperson, you must complete 60 hours of education, including the Principles of Real Estate course and the Kansas Practice course.
Take a Licensing Exam
Within one year of completing your pre-license education, you are required to take and pass the licensing exam, for which you will make a reservation ahead of time. The test has two parts: a general section and a state section. You must pass both. The test is administered via a computer, and you should receive your results immediately. If you pass the exam, you will receive the application for your real estate license. Accommodations can be made for individuals with special needs.
When you come to take the examination, be sure to bring two forms of valid identification. At least one should have a photo of you on it.
Find a Supervisor
When you file your application for a real estate license, it must be signed by a broker who chooses to supervise you. This individual will be responsible for determining that you are trustworthy and eligible to continue working in the field on your own eventually.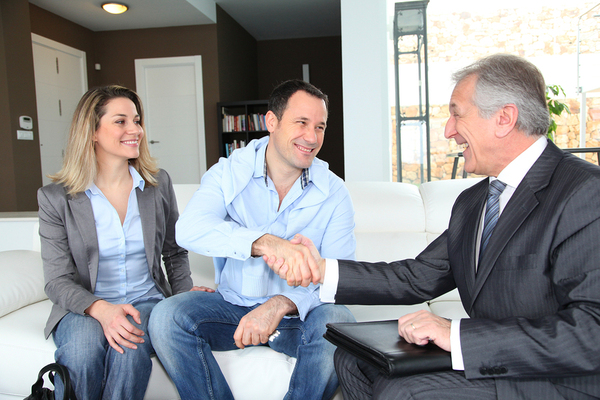 Apply for a Real Estate License
You must either fill out your real estate license application within six months of passing the license exam or six months of receiving your earliest certificates and reports from your licensing education. You must also send an application fee and pay for the background check, which is non-refundable.
Post-License Education & Renewal
At least 45 days before the date of your real estate license renewal, you are eligible to renew online. Late renewal is also available until the date of expiration. In order to renew, you must ensure that you have completed all continuing education requirements. Real estate salespersons in Kansas must take 12 hours of continuing education in the first two years of holding their license. Three of these hours come from a core course.
PDH Real Estate can help you achieve your goal of becoming a real estate salesperson in Kansas. Contact us for more information about pre-license and continuing education courses that will give you more opportunities for advancing in your industry.