If you are considering a real estate career in Montana, chances are that you know some of the benefits of doing so. Real estate agents and brokers not only get to set their own schedules, but they also benefit from financial freedom. Of course, achieving your new goal requires you to fulfill several steps along the way. Take these steps to find yourself advancing toward a bright future as a Montana real estate agent.
Basic Real Estate Agent Requirements in Montana
In order to qualify to begin the process, you must be at least 18 years old. Additionally, you must have evidence that you completed 10th grade. You may be asked to provide evidence that this is true.
Complete Pre-License Education
In order to become an approved, licensed real estate agent in Montana, you must complete a 60-hour pre-license course regarding real estate practices and principles. Within 24 months of passing this course, you must take the exam.
Pass the Real Estate Licensing Exam
Your next step is to schedule the exam and begin to study for both the national and state portions. In order to pass the exam, you must get 80 percent on the national portion and 70 percent on the Montana state portion. You must pass the test within one year of applying for your license.
Find a Broker to Affiliate Yourself With
In order to work in real estate, you must find a broker who will endorse and supervise you. This affiliation allows the broker to vouch for your character while training you to become a proficient real estate professional.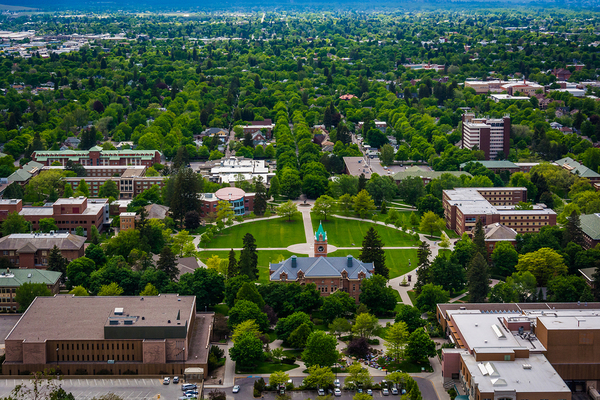 Submit an Application for a License
Once you pass the examination, you are eligible to submit an application. The Montana Board of Realty Regulation will examine your application and evidence of coursework to ensure that you are eligible. You must also pay a licensing fee and provide evidence that you passed the exam and took the required coursework.
Complete Continuing Education
New real estate salespeople are given an interim license. A mandatory continuing education course is required for those who wish to renew their license on October 31st of the year. Failure to complete this requirement means that your license may expire. If this happens, you must reapply for a real estate license. In the following years, you must complete at least 12 course hours per license renewal session.
Apply for a Broker License
If you opt to move forward and obtain a license to become a broker, you must have already held a license as a real estate salesperson for two years. In the first three years of applying for this license, you must be able to demonstrate that you have completed 30 real estate transactions in the residential field or 10 transactions related to agricultural or commercial real estate.
Contact us for more information to learn more about continuing education for Montana real estate professionals.