PDH Staff
In Kansas, real estate agents have specific requirements they need to meet to continue working. Whether you are just beginning the journey of becoming a real estate agent or you are totally licensed and just have a few questions, this guide will help to answer some of your most pertinent questions.
1. How Can I Get My Kansas Real Estate License?
You can obtain your real estate license by first meeting the essential requirements. First, you must be at least 18 years old and earn a high school diploma. You must also complete a 30-hour principles course in addition to a 30-hour practice course.
Next, you must pass a KBI and FBI background check with your fingerprints. Certain felonies may prohibit you from becoming a real estate agent.
Within one year of taking your classes, you must sign up for and pass the real estate exam. The exam focuses on Kansas principles and practices in addition to national rules.
Finally, you can submit your real estate license application. Accuracy is key to ensure that your license arrives in a timely manner.
2. How Do I Change My Name or Contact Info on My License?
If you change your name, you must report it to the Kansas Real Estate Commission with 10 days. You should also change your address or other contact information via the REL-100 form within 10 days.
You should also note that if your new last name begins with a different letter, you will be put in a different renewal group with a new license expiration date.
3. How Do I Renew My Real Estate License?
In order to renew your real estate salesperson license, you must complete 12 hours of continuing education each renewal period. Of these 12 hours, three must be part of course courses. An exception is made for all new salespeople who receive their first license within five months of the renewal date.
Once you meet your educational requirements, you are eligible to apply for your license 45 days ahead of the deadline. Your education should be sent to the commission from the school, and you will be able to fill out the necessary forms online.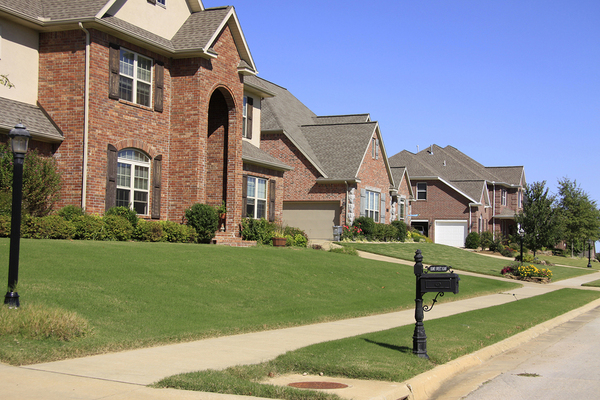 4. Can I Renew an Inactive Real Estate License?
You can renew an inactive license in Kansas to reinstate your career as a real estate agent. You will need to demonstrate proof that you have completed the necessary continuing education to renew your license. If you have questions about the process, you can contact the Kansas Real Estate Commission.
5. How Do I Schedule a Real Estate Exam in Kansas?
All Kansas real estate exams are administered via Pearson Vue. You can schedule your exam and register through the website. You can also pay the exam fees, which are not accepted at the testing site. Walk-in tests are not allowed.
Are you interested in learning more about pursuing your real estate career? Do you want to keep your license or focus on a real estate niche? Contact us for more information about your studies and real estate education options.